Welcome to IDIG, LLC
At Innovative Directions Investment Group (IDIG), LLC, we invest in you, your employees, and your company. We put investment skills and time on the Human Capital Stock Market.
Click on the photo below to watch a quick introduction video.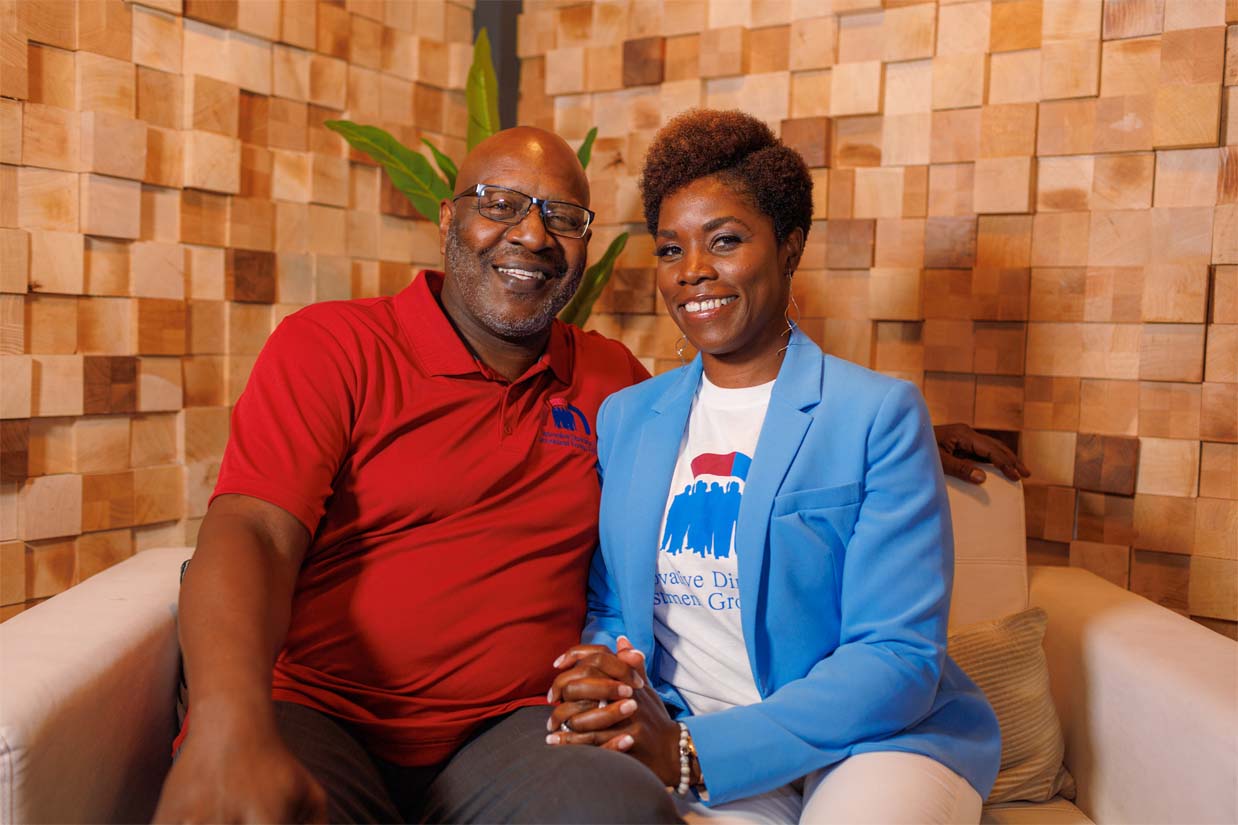 IDIG, LLC Co-Founders, Darren and Keneidra Hargrove

What Can IDIG, LLC Do For Your Organization?


Organizational Leadership Programs

Human Resources Consulting


Program & Project Management


Human Capital Management Consulting

⭐️⭐️⭐️⭐️⭐️
"The Effective Communication Counseling was instrumental in my progress to get my tutoring business started. I enjoy the immediate response time and the continuous support; the company is genuinely concerned for the success of its clients."

    – Danielle Harris
Book An Appointment

Schedule A Call With Our Team To See How We Can Help You

Problem Worth Solving: Make What We Do Fit Your Problem

• The National Center on the Educational Quality of the Workforce (EQW) found in a study of more than 3,100 U.S. workplaces that on average, a 10 percent increase in workforce education levels led to an 8.6 percent gain in total productivity. Meanwhile, a 10 percent increase in the value of equipment increased productivity just 3.4 percent.
• Strengths-based leadership has been identified as a core element of fostering employee optimism, engagement, and project performance — all of which led to significantly higher productivity. Data from Gallup shows that teams that focus on strengths every day have 12.5 percent greater productivity.
• Involves determining what are the needs and decision parameters of the typical client plus crafting training strategies to meet those needs
• Focuses equally on deliverables and outcomes because we recognize that it is not enough to meet a timetable, the project must produce results as well
• Molding the company culture to be team and goal-oriented and customer-centric
• To get the learning outcomes you're after, you need to make sure learners move from a passive mindset to an active one. Instead of just reading information or watching videos, learners need to act. Shifting from content-based training to action-based training can increase your training engagement and completion rates by more than 2,000%.